We are a team of creators, listeners, strategists and innovators. We can help you get things done.
We believe in authentic, purposeful and achievable interior design – solutions built upon real situations and inspiring ideas.
Good interior design is more than decoration. We go deep into your brand and ideology to masterplan and deliver commercial, hotel, and hospitality interior fitouts with people, operations and business performance in mind. By working in collaboration with you and trusted industry experts we can facilitate an outcome that is well resolved, financially viable, environmentally sensitive and meets your needs.
Our work won't just give you a pretty face, it'll strengthen your bones and brains too.
We don't work to a single style or visual signature, but with a creative process that brings people into a story as they interact with your interior. The Spacecraft team is diverse and dexterous. We see things from different viewpoints, and that's when the magic happens. We'll listen, learn and form a cooperative relationship with you – treating your baby as if it were our own.
We are a multi-disciplinary design practice and turn our hand to accommodation, hospitality, commercial, and retail design and fit-outs. With a decade of experience under our belt, you can be sure we'll get it right for you. We also have solid relationships with our suppliers and builders so we can manage a full turn-key service from a chat over a coffee to the completion of your project.
Bottom line – if you have an amazing idea or a problem to solve, call us today and we'll help you get it done.
Cameron Crispin
Co-Founder
Cameron believes that the ideas that connect personally also work commercially.  He has spent the past 10 years working with a variety of stakeholders in the Hospitality Industry.
He gained experience in product development, manufacturing and local and overseas procurement whilst heading up the design department for Niche Hotel Products under the Best Western Australasia Hotel Brand, enabling him to design within budget, time frame and existing supply chains.
From design concepts to third party approvals and project management, Cameron provides innovative solutions for the unique needs of any commercial project.
Cassandra Sasso
Co-Founder
Cassandra understands a client's requirements and looks at all projects as a holistic process that should exceed both client and consumer expectations.
She carries both local and international experience and her diverse portfolio includes new build and renovation projects in the Hospitality, Food and Beverage, Commercial, Retail, and high-end Residential sectors.
Prior to Spacecraft, she was Lead Designer for an international hospitality design firm in Asia, and more recently headed the Design Program at Best Western Hotels and Resorts Australasia, working directly with their in-house procurement team.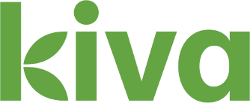 Kiva is an international non-profit, founded in 2005 and based in San Francisco, with a mission to connect people through lending to alleviate poverty. They celebrate and support people looking to create a better future for themselves, their families and their communities.
By lending as little as $25 on Kiva, anyone can help a borrower start or grow a business, go to school, access clean energy or realise their potential. For some, it's a matter of survival, for others it's the fuel for a life-long ambition.
Of every dollar lent on Kiva, 100% goes to funding loans. Kiva covers costs primarily through optional donations, as well as through support from grants and sponsors.
Spacecraft is proud to be partnered with Kiva – 5% of all design fees are lent to create opportunity.